Pool
•The grand elegant salt water swimming pool is connected to 2 Jacuzzi pools,with the depth of 1.5 meters the guest can enjoy their moment beside the pool with the stunning statue of legendary horse "the Pegasus" in the center of the pool.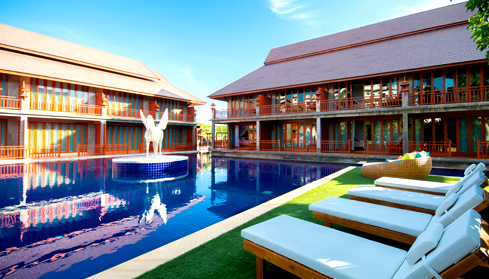 Jacuzzi
•The 2 Jacuzzi pool with depth 1.2 meters is linked with the main swimming pool, waiting for our guest to enjoy their relaxing environment with the refresh beverage from our bar.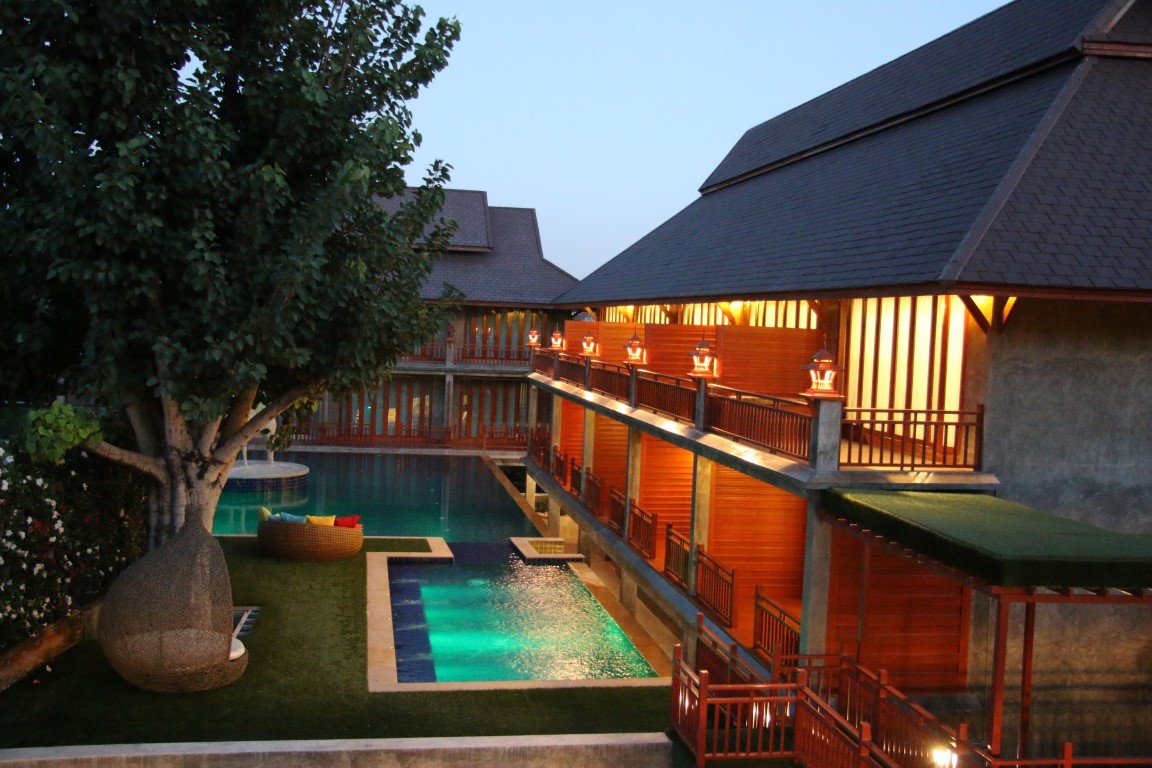 Restaurant
• Hours of Operation
-Breakfast : 06.30 am to 10.30 am
-Lunch : 12.00 am to 04.00 pm
-Dinner : 06.00 pm to 10.00 pm
• Cuisine Served Traditional Thai with a modern twist and western comfort food
• Last order: 9.30 pm.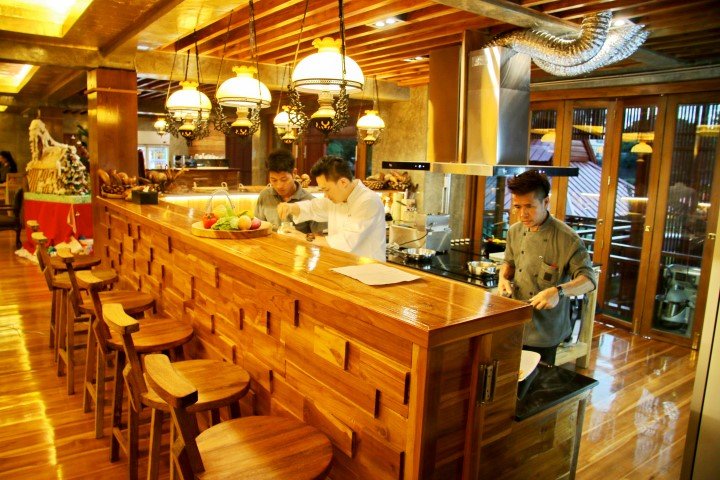 Bar/Lounge
The lobby bar is a must place to stop by, the signature drink of the Chaya is carefully created and tested before served. The operation times from 06.3 0 A.M. until 10.00 P.M.

- The café bar at the lobby is the perfect place for your relaxing in the scenic view. It offers an intimate setting for both business meetings and nice afternoon sessions with friends.

- Choose from freshly prepared homemade desserts, and savour them over a cup of excellent coffee. The best selection from our menu at café bar in our cozy resort also includes an exclusive wine selection, Thai beer, and a large selection of popular cocktails.

- Smoking is permitted in the café bar of the Chaya resort and spa. Parking is possible in a nearby roofed garage, valet parking and car pull-up is also available.

Spa
- The professional therapists are waiting to serve you as a condition to remove the stress out, for your perfect journey. The unique signature Thai therapies with the special oil product, our therapists will make sure that you will get a perfectly relaxing time over your stays. The operation time start from 10.00 A.M. until 7.00 P.M. (The last booking is at 6.00 P.M.)