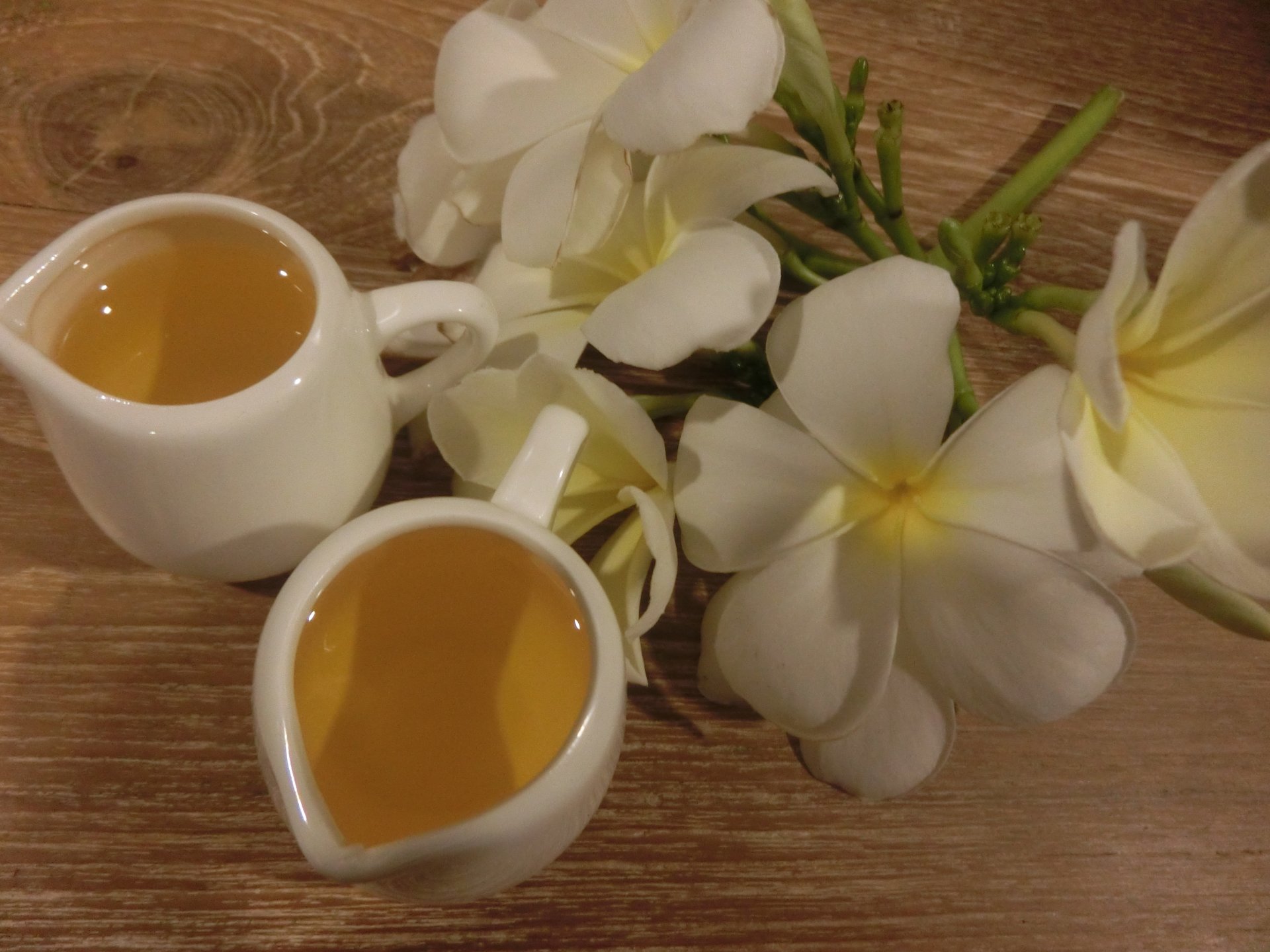 Thai Massage
60 Minutes (1,000 net++) 1,178 THB
90 Minutes (1,500 net++) 1,766 THB
120 Minutes (1,800 net++) 2,120 THB
The renowned healing art of Thai Massage will provide restoration to tired and overworked muscles. Gentle stretching and activation of pressure points along the body's meridian lines ensures improved flexibility and a renewed sene of vitality

Aroma Relaxer
60 Minutes (2,000 net++) 2,354 THB
90 Minutes (2,800 net++) 3,296 THB

This treatment works from head to your toes and dissolves away all of your stress and tension. This is an intense massage ritual blending eastern massage ritual blending eastern and western techniques enabling our therapist to work on your body mind and spirit. You choose your blend of natural plant and flower oils with wonderful exotic scents and powerful therapeutic benefits for body and mind.


Hot Oil
60 Minutes (2,000 net++) 2,354 THB
90 Minutes (2,800 net++) 3,296 THB
A luxurious deep tissue massage using warmed oil. Combines full palm techniques with smooth, gentle strokes to release tension from the body, this massage promote blood circulation and revives a tired body.


Luk Par Kob
90 Minutes (2,400 net++) 2,826 THB
Begin with Traditional Thai Massage where gentle stretching and pressure point massage will free your body of tiredness to improve your sene vitality. Finish with an application of hot compresses of locally grown herbs to maintain a free flow Chi through your body.


Back Massage 45 mins.
45 Minutes (1,000 net++) 1,178 THB
Focusing on the back this is an invigorating massage where therapeutic levels of peppermint, lavender and ginger essential oils work to help release stiffness and discomfort in muscles and joints.


Foot Massage
30 Minutes (800 net++) 942 THB
60 Minutes (1,500 net++) 1,766 THB

Foot Massage is one most unbelievable relaxing treats to effectively re-energize our feet. This technique stimulates the blood vessels in your feet and promotes gentle healing, to make the feet feel better than ever before.


Foot Scrub 45 mins.
45 Minutes (1,500 net++) 1,766 THB
Soften and smooth out condition, dry feet with restorative oils to deeply nourish feet. Sakura extracts support cellular renewal and a gentle exfoliation, Scrub and application of evening primrose oil leaves them feeling soft, smooth and comfortable.


Body Scrub 60 mins.

60 Minutes (2,400 net++) 2,826 THB
Feeling the need for a little detox .This is the perfect pick-me-up for when you're feeling sluggish or lethargic with out-of-condition skin. Finely ground olive grains, lavender, fresh green tea, woody juniper is ideal for general well-being and vitality.



Facial 60 mins.

60 Minutes (2,400 net++) 2,826 THB
Treat your skin with facial treatment and pamper your skin includes cleanse, exfoliation, mask and massage to give you cleaner, healthier, brighter skin. Facial treatment helps you look younger, firmer, relaxed and fresher.



Thai Balm 60 mins.
60 Minute (1,600 net++) 1,844 THB
Traditional Thai massage using an herbal balm applied to main muscle groups for its heating effect and help the circulatory system.